Det blir litt uvanlig blogging her de neste dagene, da jeg blogger fra Øyafestivalen i Oslo! For de som ikke er interessert i det så kommer neste "vanlige" innlegg senest mandag. EDIT: Jeg er syk, så neste innlegg kommer når jeg er frisk! Takk for tålmodigheten 🙂
Øyafestivalen for meg startet i det jeg skulle hente festivalbåndet mitt. Jeg hadde fått vite at det kunne hentes på Youngstorget, og siden jeg må sette meg ned og ta igjen pusten av å gå opp de to trappene til leiligheten, bestemte jeg meg for å trene opp kondisjonen ved å gå ned.  Det tar rundt 40 minutter fra Majorstua til Youngstorget, så da jeg kom ned hadde jeg vondt i både beina, magen og hodet. Og verre ble det.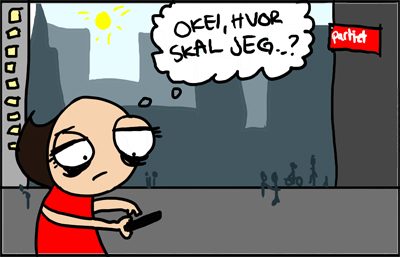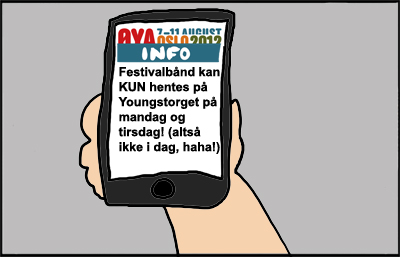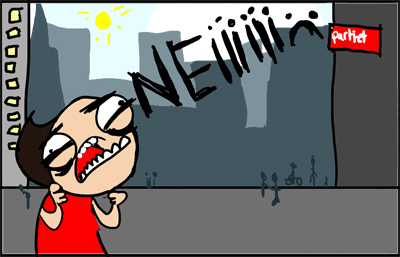 Jeg måtte altså GÅ helt bort til Middelalderparken, så da jeg kom bort hadde nok all melkesyren gjort meg litt hysterisk.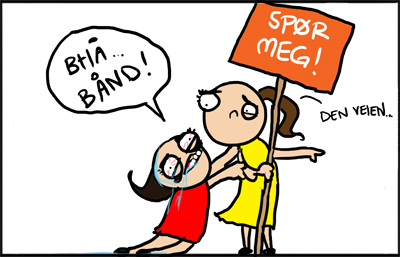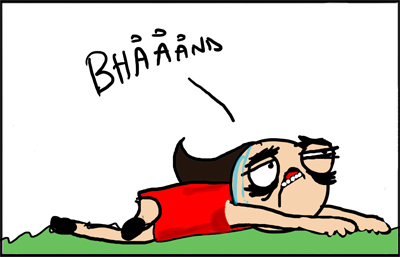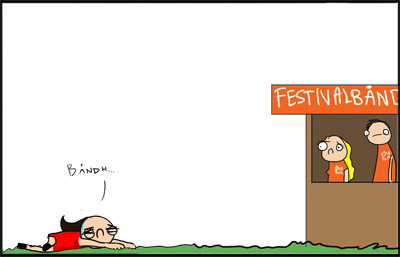 Jeg fikk bånd til slutt, og kunne ta trikken hjem.
På festivalen senere var jeg derimot i strålende humør! Det var lav fulle-menn-som-hopper-på-hverandre-faktor (Fulle menn i sen pubertet virker å ha et primalt instinkt som går ut på å vise alle kvinner i nær omkrets hvor fysisk utagerende de kan være, ved å hoppe på hverandre og bråke og søle øl over alt).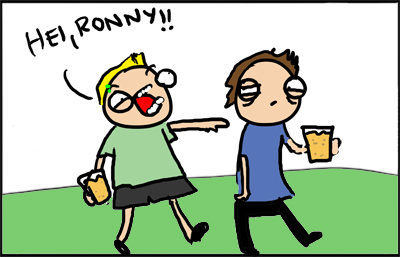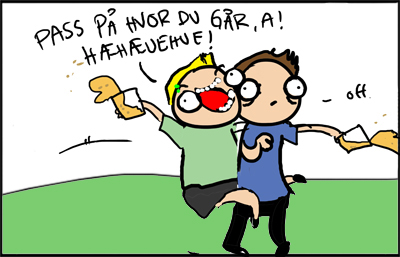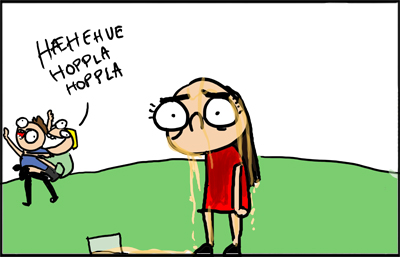 Støynivået var akkurat passe – jeg foretrekker at det går an å snakke sammen, slik at ikke hver samtale blir en runde av hviskeleken.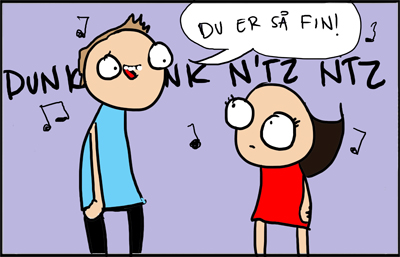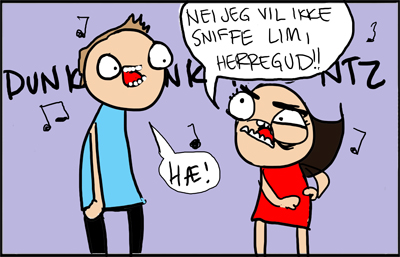 Og ikke minst: Det var bra musikk! Hvis jeg likevel skulle gitt ut én klage på i går så måtte det vært den mikroskopiske hamburgeren jeg kjøpte til 80 (!!) kroner. Jeg tenker på mat omtrent hvert 7.sekund når jeg drikker, så den burgeren var en kollosal skuffelse, på linje med Clone Wars. I dag skal jeg hamstre McDonalds i jakken, jeg har hørt at de burgerene holder seg ferske i flere år.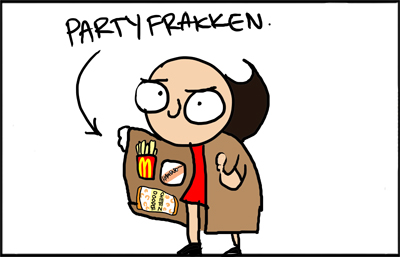 Det beste med hele dagen i går må likevel være et øyeblikk fra siste konserten. Susanne Sundfør stoppet helt opp, og spurte forsiktig, "Tror dåkker på kjærligheten?". Publikum jublet labert. "TROR DÅKKER PÅ KJÆRLIGHETEN?". Ropingen tok seg opp, og publikum applauderte. Bak meg derimot sto to jenter som ikke jublet én eneste gang: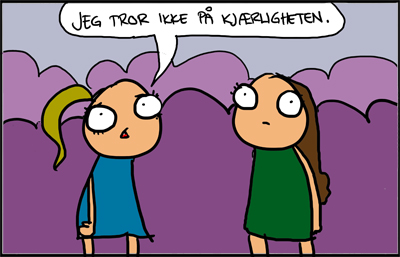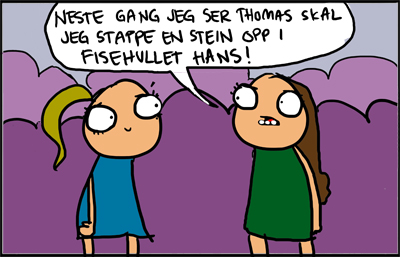 Jeg hadde egentlig tenkt å kjøpe meg en kebab på vei hjem, da det å spise kebab i sengen samtidig som jeg er litt full er noe av det beste jeg vet. Men jeg glemte det! Alt jeg kunne tenke på var at Thomas kommer til å måtte ha med seg en sånn hemoroidepute hvor enn han går for resten av livet.
– Hanne