Jeg trengte en liten pause, men nå er jeg tilbake! Både her og på blogit, hvor jeg får leke med topplistebarna. Dette gjør nesten opp for alle gangene jeg ikke ble invitert til kyss, klapp eller klem-fester hos Tommy i B klassen.
Uansett, Mexico var fantastisk! Jeg har slappet av, spist masse, og nådd et helt nytt nivå av sosial utilpasshet. Broren min syns det var hysterisk morsomt, og har gått og sagt «You talkin' to me!?» med De Niro-stemme i to uker.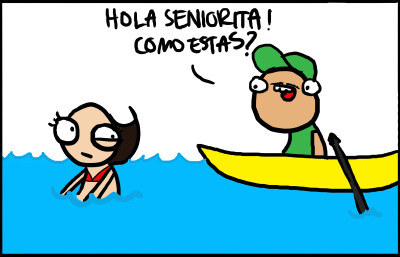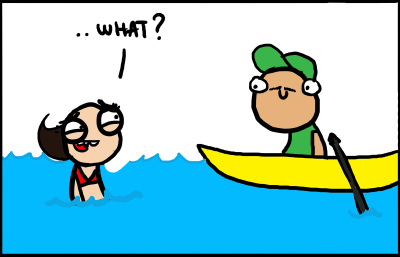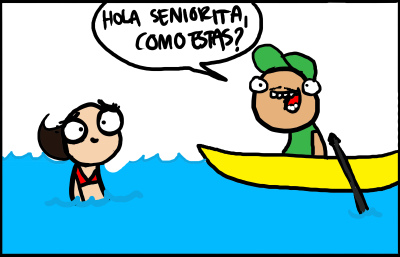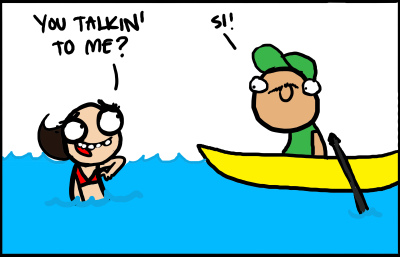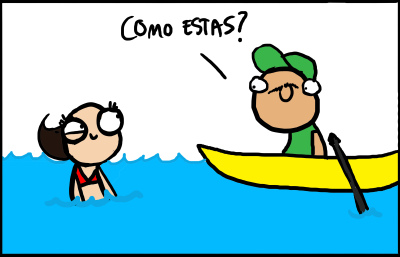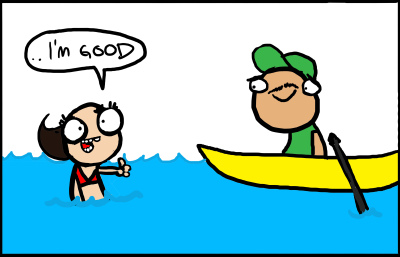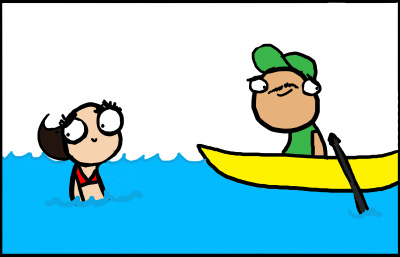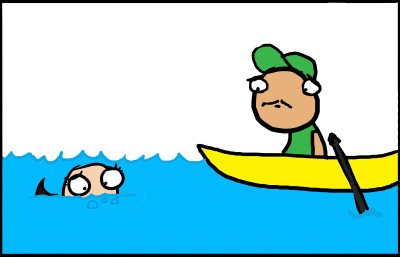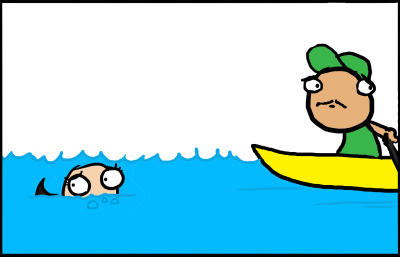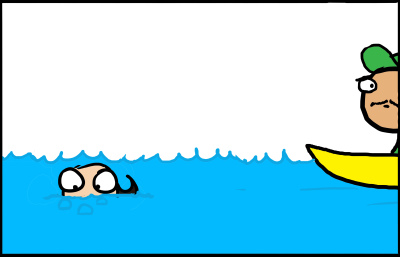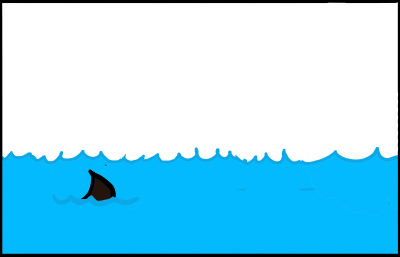 Ut fra mangelen på sosiale evner trodde han sikkert jeg ble oppdratt i Fritzl's kjeller. Jeg tror likevel det var bra at jeg bare aborterte all mulighet for et potensielt forhold umiddelbart, fordi om jeg ikke hadde gjort det, så hadde de 3 neste møtene definitivt gjort det for meg.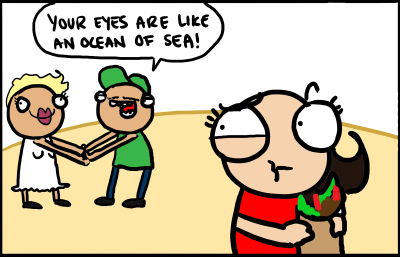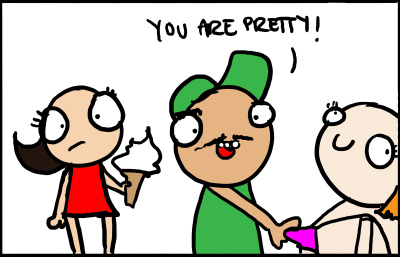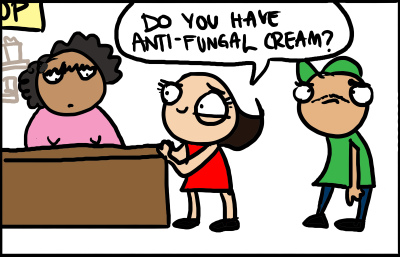 Soppkremen var til flekke-huden min, IKKE til vaginalt bruk, slik som kajak_dude_15 åpenbart trodde.
Og apropo dårlige førsteinntrykk, jeg vinket til Diego også en dag. På en veldig overentusiastisk måte, som et barn eller en person med Downs syndrom. Jeg angret umiddelbart. En annen gang tok han på seg solbrillene mine på tull, og da lo jeg som en person med Downs syndrom. Jeg er 60% sikker på at han tror jeg har Downs syndrom.
Tok et bilde av han til dere;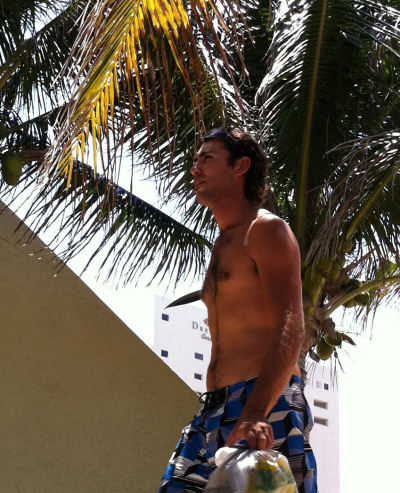 Legg merke til hvordan han ikke legger merke til meg, selv om jeg bare står 3 meter unna. Jeg er en ninja!
Jeg ga han nummeret mitt, og han har ikke kontaktet meg. Det plager meg, overraskende nok, ikke! Jeg tror jeg er på vei mot et punkt hvor jeg ikke bryr meg om hva folk synes om meg. Det neste blir vel å droppe alle former for hygieniske tiltak, kjøpe meg en Ed Hardy-Onepiece, og få meg et barn som jeg nekter å amme med mindre jeg er på en fullsatt restaurant eller et kjøpesenter.
.. Eventuelt sitte å grine hemningsløst på flytoget, fordi jeg har reist i 20 timer og vil tilbake til Mexico.
– Hanne