Som mange av dere sikkert har sett så er jeg nå nominert i «Norges mest elskede blogg», og det er faktisk ganske stort for meg! Jeg ble ikke en gang invitert til å SE på Blog Awards, derfor ble jeg naturligvis veldig glad da jeg fant ut at jeg nå til og med kunne stemmes på. Nesten like glad som den gangen jeg fikk resept på noen sånne smertestillende med varselstrekant på.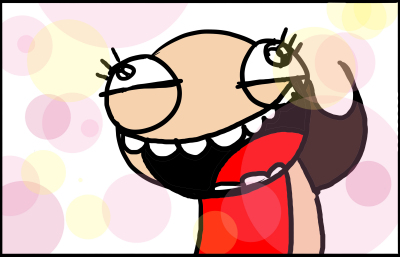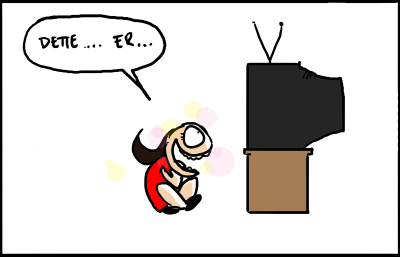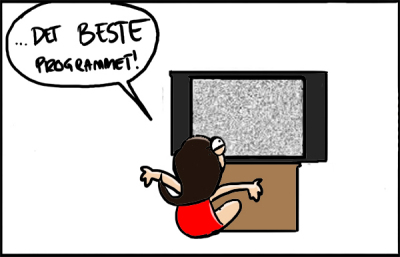 På en annen side så føler jeg meg veldig malplassert. Akkurat som en sånn oransje huskatt som alltid lukter tiss, i en konkurranse med persere.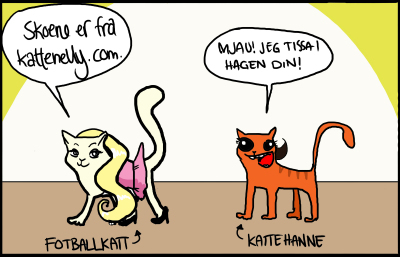 Jeg er fornøyd med å bare være nominert uansett! Alle 12 fortjener å vinne. Jeg holdt på å få hjerteinfarkt på onsdag da jeg så jeg hadde fått hele 4 stemmer, så jeg la lista for suksess ganske lavt der.
Men okei, videre til noen av spørsmålene deres:
Skole: Medier og kommunikasjon. Etter det gikk jeg ingeniør forkurs, så Sosiologi årsstudium og nå Sykepleie.
Favorittfilm: Napoleon Dynamite.
Favorittbok: Alt fra Erlend Loe. Og Harry Potter-bøkene.
Favoritt-tvserie: The Office og Arrested Development. AD har sluttet å gå, men det var en helskåtens bra serie.
Favorittmusikk: Arctic Monkeys, Arcade Fire og The Smiths.
Favorittmat: Alle former for taco. Enchiladas, tortillas, nachos, burritos., quesadillas. En dag skal jeg tattovere en mais på armen, som skal representere min kjærlighet for nachoschips.
Favorittsex: Jeg hadde egentlig tenkt å ignorere denne, men det er en ting jeg har observert som jeg har lyst til å nevne likevel. Jeg regner med at alle her på et eller annet tidspunkt har sett litt på en pornofilm, og da er det en ganske kjent scene at jenta sitter på huk også skal liksom mannen cumme over henne. Jeg bare ELSKER det fjeset de lager når de sitter der. Det er litt sånn: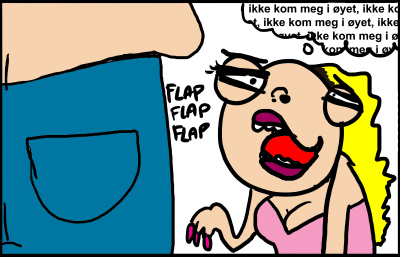 Like morsomt hver gang.
Kan du legge ut et bilde av deg selv?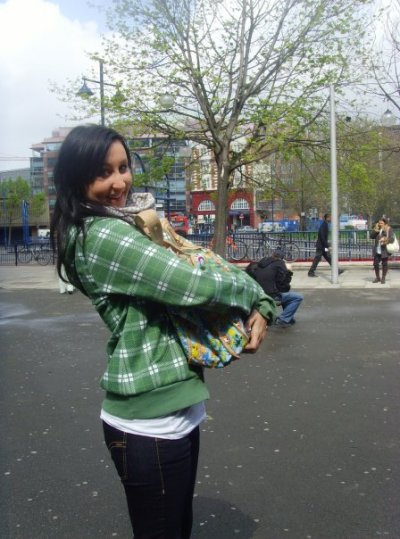 Hvilket tegneprogram bruker du?
Jeg bruker et tegnebrett og Photoshop CS3.
Hva er ditt pinligste øyeblikk?
Kanskje den gangen på Raptus tegneseriefestival i fjor, da jeg møtte det jeg trodde var ei litt lubben jente.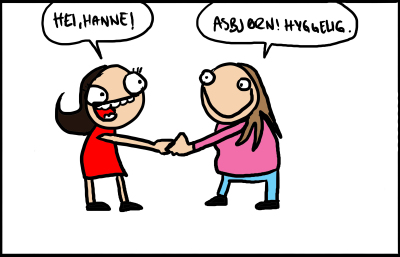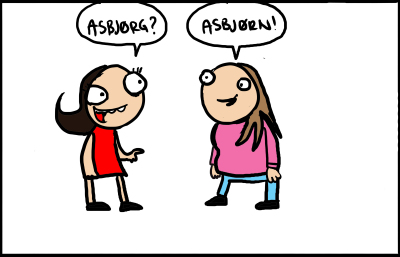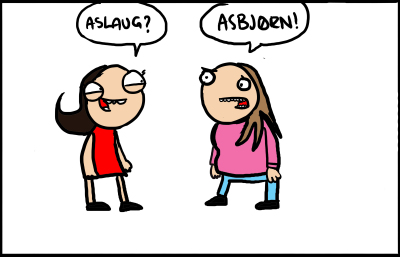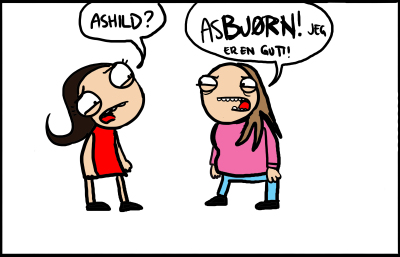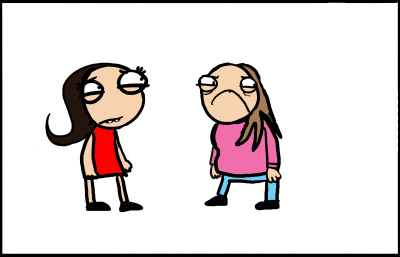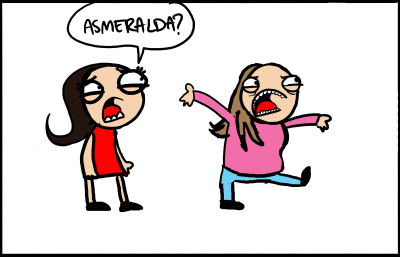 I mitt forsvar så lignet han veldig på en jente.
Eventuelt må det bli den gangen jeg og 2 andre jenter fra klassen på ungdomsskolen bestemte oss for å fremføre dansen i «Eric Prydz – Call on me» på skolens talentkonkurranse. Jeg kan enda huske blikkene fra salen da vi var ferdige. Det så ut som om de nettopp hadde vært vitne til en heftig sado-sexscene mellom deres mor og en sjimpanse.
Hver gang jeg gjør noe flaut, så tenker jeg bare at det kunne vært verre. Jeg har for eksempel en venninne som våknet av sin egen fis på toget.
Værste lærer på skolen?
Denne er enkel! Alle som kjenner meg vet at jeg har en personlig vendetta mot historielæreren min på videregående. Jeg kalte han Adolf Holmen, og han var tvers i gjennom ond.
Jeg fantaserer enda om at han setter seg på en brukt heroinsprøyte, og må bruke resten av sitt liv på å bekjempe HIV og heroinavhengighet, mens han sakte men sikkert ser at livet han hadde faller i grus.
Hvilke superkrefter ville du hatt?
Jeg ville hatt adamantiumsskjelett slik som Wolverine + telekinetiske evner. Da ville jeg vært ustoppelig, og mest sannsynlig havnet i Illustrert Vitenskap for å ha brutt fysikkens regler. Kjendis!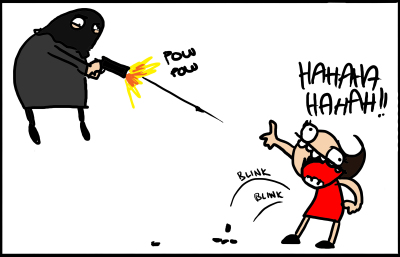 Hvordan hadde du reagert viss jeg (jente 13år) ville tatt bilde med deg når du var opptatt?
Med mindre det jeg var opptatt med var en heftig klinesession med Henrik Thodesen, så hadde jeg blitt kjempeglad!
Ossen går det med kjærligheten?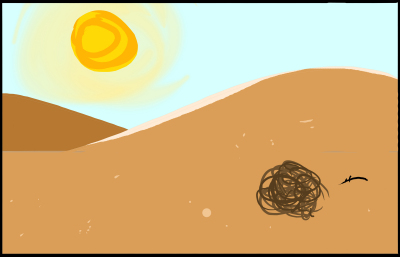 Har du vært fjortis?
For å si det sånn; Hvis alle fjortiser hadde blitt plassert på en øy i stillehavet, så hadde jeg vært dronningen av den øya. Jeg hadde også vært kongen, statsministeren og presidenten.
Guilty pleasures?
Jeg leser Idawulff.com hver dag. Det har blitt som en såpeopera jeg bare må følge med på. Får Ida kjæreste blir jeg glad. Er Ida lei, er jeg lei. Jeg lærer mye om meg selv der også.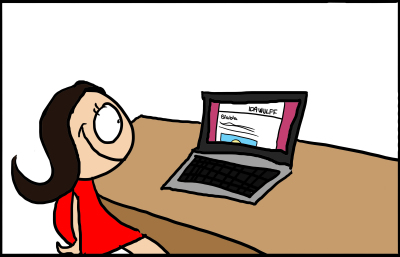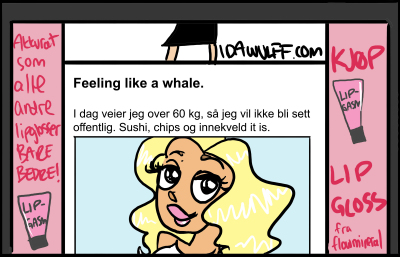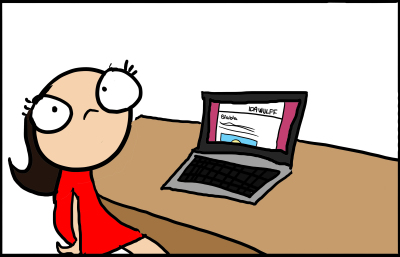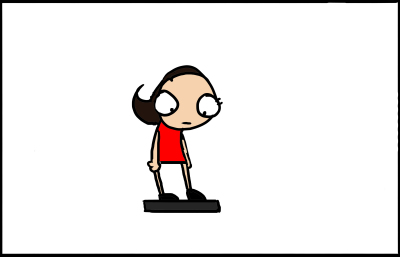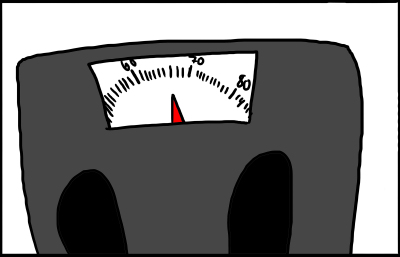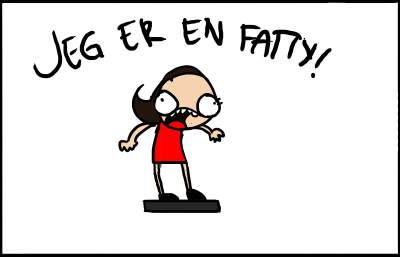 Hvor mange kjærester har du hatt?
Tre. Mitt første forhold varte i 4 mnd, mitt andre i 1 år og mitt siste i 3 år. Så statistisk sett så vil mitt neste forhold vare i 9 år. Jeg blir flinkere og flinkere til å være en kjæreste!
Hva hater du mest ved en person? (for meg er det f.eks smatting. HUFF!)
Smatting kan være veldig irriterende, men ingenting slår personer som bruker «LOL» i dagligtalen. Lol begynte som et koselig akronym for å utrykke glede, men har utviklet seg til å bli et nedsettende skjellsord som tilsier at det du nettopp sa, gjorde eller mente er det dummeste som har skjedd siden Britney giftet seg med K-Fed.
LOL før: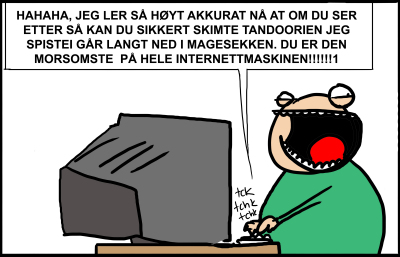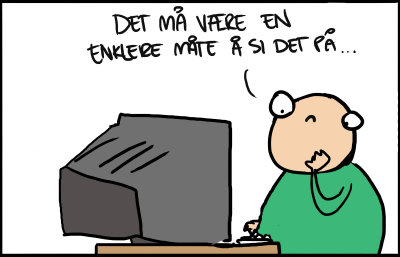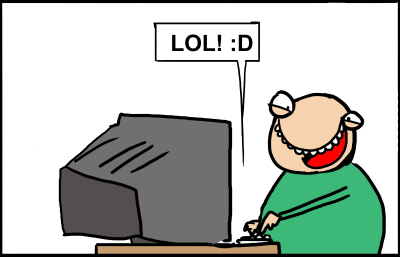 LOL nå: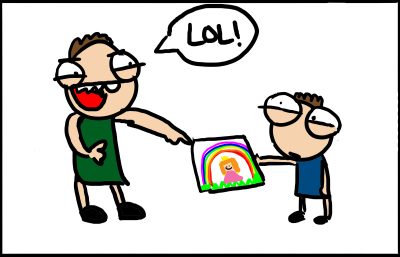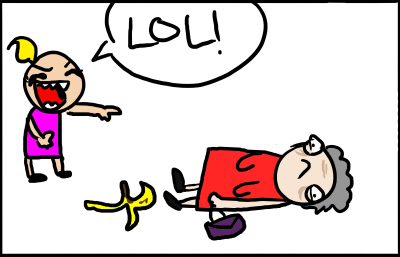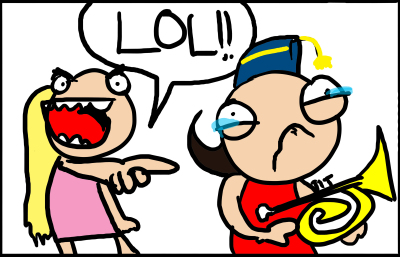 Jeg spillte i korps akkurat da «LOL» ble populært å si. Det var grusomt.
Det var alt jeg klarte for denne gangen. Skulle gjerne svart på alle, men det hadde tatt mange år å bli ferdig. Husk å stemme på meg HER hver dag, så er dere superhelter! Det er dere uansett altså, jeg føler bare jeg må lure dere til å stemme på meg.
-Hanne